ABOUT US
GRAFORM -
Thermoplastic products
We specialize in the production of complex thermoplastic products. The main recipient of our products is the automotive industry. The high quality of our products is confirmed by ISO 9001: 2015 and IATF 16949: 2016 certificates.
Thanks to a well-equipped tool room, we build tools of the highest quality level. We provide comprehensive service from product design through the stage of tool making to full implementation and serial production of products.
Our activity focused in three main areas: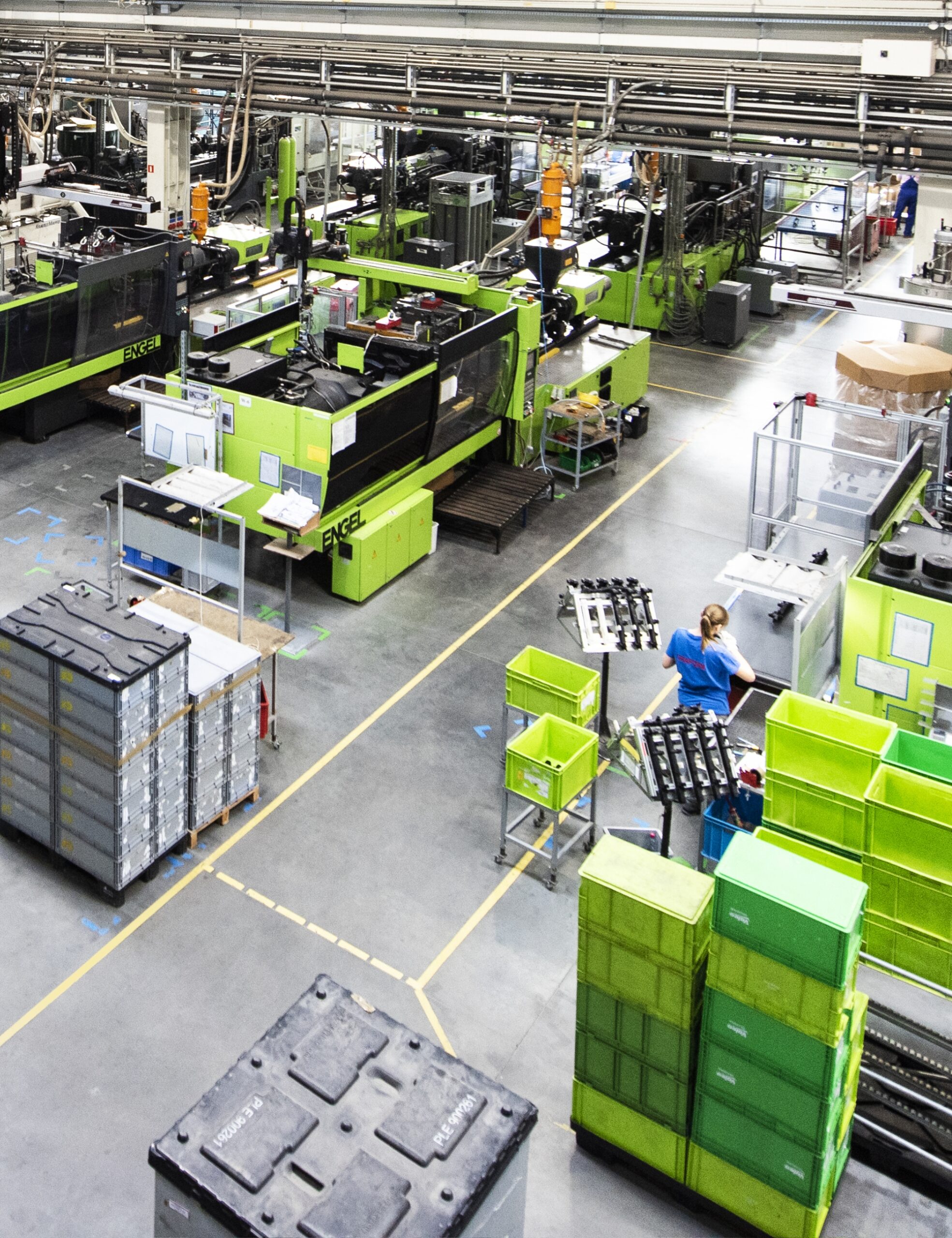 Our mission is to provide our clients services, products and support in all areas of our activity at the highest possible standard as well as to develop a long-term co-operation based on mutual care and trust.
Our priority is to produce plastic products of the highest quality for the automotive industry as well as the lighting and household market and to try to provide our customers with high quality moulds and tools for plastic products production.
GRAFORM constantly tries to achieve the leading position on the market by improving all its processes concerned with quality, safety of products, services, costs and technologies and by supervising the capacity of those processes with the use of various measuring indicators.
History of Graform
GRAFORM from 1986 up today
GRAFORM is a private company with 100% Polish capital.
Establishment of the company, production of products by injection.
Establishment of a tool shop.
Transfer of the company to its current location.
The first project for the automotive industry.
ISO/ TS 16949 (IATF 16949) certificate
Start of production in a newly built plant
Start of production in blow moulding technology.
Start of production in MuCell technology.
Transformation of the company into GRAFORM Sp. z o.o